Rajneesh Yadav
Comments Off

on US$ 16.2 Bn Global Beverage Processing Equipment Market Size to grow by 5.6% in 2018
US$ 16.2 Bn Global Beverage Processing Equipment Market Size to grow by 5.6% in 2018
| | | |
| --- | --- | --- |
| Published Date:  December 2017 | Industry: Food and Agriculture |   |
The Global Beverage Processing Equipment market size is estimated to be valued at USD 16.2 billion in 2018 and will register a CAGR of 5.6% between 2017 and 2028.
Globalization has played a major role in overall development of the industry. The industry is closely interlinked with beverage manufacturing output and is shifting from unorganized to organized sector owing to increased consumer awareness and technology up-gradation. The main impetus for gains will come from increasing automation and robotics. On an average, nearly 25% increase in productivity has been noted with automation. As such, it is likely to witness steep rise in sales of such equipment during the forecast period.
Bekryl's market research report, Global Beverage Processing Equipment Market Size Analysis and Industry Opportunity finds that Asia Pacific to account for 38% of global sales in 2018. The region leads the industry not only in terms of sales value but also growth rate – creating highest incremental opportunity in the region. Growth in the region is primarily attributed to the fact that demand for processed foods has increased significantly in South East Asia.
Besides China, much of the demand for equipment in South East Asia is met through import from Europe and China. For instance, in 2016, India imported over USD 190 million worth food and beverage processing equipment from Germany, Italy and China. FDI relaxation in the region is expected to further create favorable business environment for industry players.
Browse key industry insights from the "Global Beverage Processing Equipment Market Report" along with TOC. Visit https://bekryl.com/industry-trends/beverage-processing-equipment-market-size-analysis
Some key trends from the global beverage processing equipment market:
Trend#1: Developing Regions to create Higher Revenue Opportunity
Developing regions will create 2.5X higher successive revenue opportunity than developed regions. Among these, Asia Pacific and Latin America will act as key geographical regions. Asia Pacific is expected to be the only region to register a CAGR of 8.5% - higher than global average.
Trend#2: Plant Capacity Expansion across Asia Pacific and CEE Region
The beverage industry including global beverage processing equipment market size is highly competitive. Plant set-up in close proximity to beverage manufacturing location could help global beverage processing equipment companies to lower their operational expenses and generate higher ROI. As such, industry leaders including Tetra Pak and Alfa Laval are taking a series of strategic initiatives to strengthen their market share globally.
Alfa Laval has nearly 42 major production units including 10 in Asia Pacific to meet the end-user demand. Another leading company – Tetra Pak – is about to start its new closures production facility in Thailand by 2018, Asia.
Trend#3: Shift towards Industry Consolidation
A series of mergers/acquisitions took place in the industry in last few years. For instance, in 2016, JBT Corporation purchased the assets of Cooling and Applied Technologies, Inc. for USD 90 million.
Another such development was witnessed in Europe wherein, in 2017, GEA Group acquired Vipoll – manufacturer of filling technologies for carbonated soft drinks. Vipoll witnessed net profit of around USD 995 thousand on USD 20 Million revenue in 2016. In the same year, Tetra Pak – acquired Johnson Industries International - manufacturer of equipment and lines to produce mozzarella cheese.
Trend#4: Brewing and Carbonation Equipment to Dominate the Global Sales
Brewing and Carbonation equipment is estimated to account for 48% of global beverage processing equipment market sales in 2017. Over 70% of the carbonated soft drinks market in developed region is captured by The Coca-Cola Company and PepsiCo Inc, - leading to concentrated end-use market for equipment manufacturers.
Some key global beverage processing equipment market players are SPX Flow GEA Group, Pentair, Alfa Laval, Tetra Pak, Branom Instruments, KHS, Bucher Industries HRS Process System, Armo Manufacturing, Krones Group, Factory Automation, Lee Industries, and Stainless Fabrication, Inc.
About Bekryl
Bekryl Market Analysts is a global market research and consulting service firm that helps industry stakeholders to take smarter decisions and achieve remarkable growth in today's disruptive business environment. We bring together data, leader's opinion and analytical service to help client define their growth strategy ranging from mergers and acquisitions based strategic decisions to finding market opportunity in business verticals namely chemicals, food & beverages, automotive, electronics and industrial production.
If you are a member of the press or media and require any further information, please get in touch, as we are happy to help
 pr@bekryl.com +13474641068
sales@bekryl.com +13474641068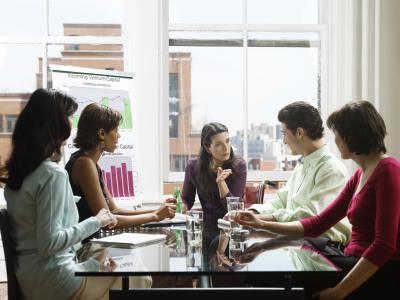 We work together with our clients to offer strategic market research solutions that not only helps in understanding the net opportunity but also industry macroeconomic trends shaping the market. We extend our services to all types of industries ranging from inspiring startups to industry giants.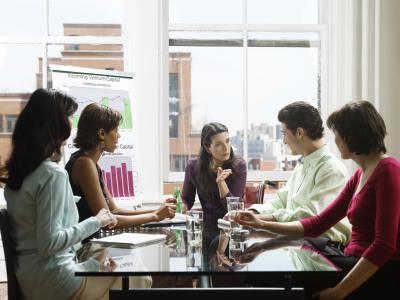 We provide strategic solutions that help client meet their business needs. Our market research and consulting services includes wide range of organizations ranging from industries to educational and research institutes. Our well-equipped analytical team help client to explore digital platform for maximizing profits.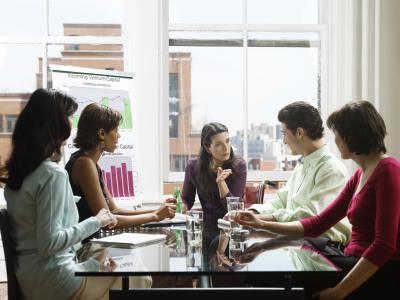 Bekryl Analysts track over 800 media channels and over 9000 market players to get the most blistering information on latest happening. It helps Bekryl to offer consulting solutions that is proven and effective for clients.